People Behind the Product: Paul Soanes, Worth Capital
By CoInvestor | 4 March, 2021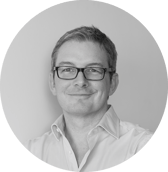 Paul Soanes - Founding Partner, Worth Capital
Paul first founded iD in 1994, straight out of Uni which has now grown into a top 10 UK experiential marketing agency with clients including Pepsi, Apple and Hyundai. He then founded Brandspace in 2004 which exited to private equity after just 4 years. He's been a prolific angel investor since 2006, with a number of significant exits.

What is the most rewarding aspect of your role?
Once the Start-Up Series Fund has invested into each of the investee companies, either myself or my business partner Matthew will take a position on the board of each business. In nearly all cases, we're rolling our sleeves up and getting stuck-in from day one. I'd say that I get the most reward from helping our founders make the right decisions with confidence, and then seeing those decisions play out successfully.
What is the most challenging aspect of your role?
I love the variation my role brings, but switching gears between meetings with totally different investee companies can sometimes be a challenge! One moment, you're thinking about stock movements in a packaging supply chain and the next you might be discussing a sales presentation for a cybersecurity business. The trick is to stand up and walk away from your desk for 5 minutes between meetings to reset your brain.
______
"We see a lot of businesses that we like, but there are always reasons not to invest."
______
What makes your firm stand out?
Our point of difference is the way we source and filter deal flow. Worth receives all its deal flow via our monthly Start-Up Series funding competition. The competition is promoted nationally by smallbusiness.co.uk, so we tend to see potential regional investments that other London-based VC's aren't seeing. The way the competition is set up encourages and maintains our objectivity on choosing the winning investment each month. We have ended up with a proud record of diversity as a result of the way we've set things up.
What are investors saying about your firm?
The thing we hear a lot is that we are the best communicators in the market. Our formal reporting is comprehensive but user friendly, and we're genuinely hoping the rest of the industry follows suit. We're also known as the guys who deploy funds in the time-frames we promise. This is critical for investors in the (S)EIS investing space, but doesn't always happen in other corners of the industry.
What recent investment opportunity has caught your eye and why?
We see a lot of businesses that we like, but there are always reasons not to invest. However, it's the ones that get away which, not so much catch the eye, but cause nightmarish flashbacks! We saw one a few years ago called Nimbla which is an invoice insurance business for SME's. We loved it, but we saw it too late and another investor had already nabbed it. A star in our portfolio currently is Bedfolk, who have achieved the feat of beating their forecasts presented to us during their initial investment pitch by almost 100%.
What are three things you look for when investing in a business?
Balanced, charming and tenacious teams, an execution-led sales and marketing plan, and a handle on finances. (And Bedfolk have these 3 things in spades).
What non-fiction book would you recommend?
I read Shoe Dog last year, which is the story of Nike as written by its founder, Phil Knight. The reason I loved it is that it reflects the journey that most successful entrepreneurs have, in that there's generally always a horrid low point before a business reaches that tipping point that enables it to take off. The Nike story really encapsulates that and it resonated with my own business life.
What character trait helps you succeed in your role?
Creativity. I'm no good at drawing, but I can normally find a solution to a problem.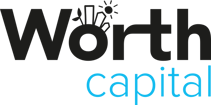 Worth Capital have very deliberately designed an innovative approach to EIS & SEIS funding, by running competitions to unearth smart entrepreneurs with bright ideas. We provide investors with a diversified portfolio, and help to mitigate the risks inherent within early stage investing. Investments are made from the Start-Up Series SEIS & EIS Fund - a regulated fund which is managed by established Fund Managers, Amersham Investment Management.
To view more about this manager and their opportunities available,
sign in to the CoInvestor platform here
---
People Behind the Product is an interview series produced by CoInvestor highlighting the key people behind the wide range of tax-efficient investment funds you can find on our platform. By showcasing the fund managers behind the product, we aim to provide greater insight to the expertise in the market and in doing so, help advisers and investors learn more about the tax-efficient sector.
If you are interested in participating in the series, or would like to find out more, get in touch with us at contact@coinvestor.co.uk