People Behind the Product: Henri Sant-Cassia, The Conscious Fund
By CoInvestor | 8 April, 2021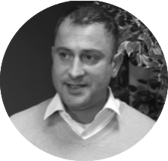 Henri Sant-Cassia - Co-Founding Partner, The Conscious Fund
Co-founding partner at The Conscious Fund, Henri has 11 psychedelic medicine transactions, and 12 incubated projects including The Psychedelic Medicine Association and the first psychedelic SPAC to his name. He is a director at both Magic Med which will IPO in 2021, and the industry's leading media outfit, Microdose.

What is the most rewarding aspect of your role?
Every day, we hear from patients with chronic mental health, addiction and pain issues who had very little hope of using conventional therapies. They tell us about the transformative effects of psychedelic medicine, and they are the reason we are helping to build our portfolio and expand the reach of psychedelic medicine. From ordinary people who have bravely suffered for many years in search of solutions, to the veterans, sports stars and celebrities who are passionate about the sector, the ultimate reward for us is helping more people overcome illnesses.
What's keeping you up at night?
The speed of scientific discoveries, the evolution of the companies in the landscape and the ever-expanding markets for psychedelic medicine keep us up studying developments. Newcomers to psychedelic medicine often use the phrase "drinking from a fire hose", and it's easy to see why. We are also a global fund, with operations in the US, Canada, South America, Europe and Australasia, so the various time zones create a long, continuous day where we contact our portfolio companies, LPs and partners across the world.
______
"We live and breathe psychedelic medicine, and have been involved since the very earliest days."
______
What makes your firm stand out?
We live and breathe psychedelic medicine, and have been involved since the very earliest days when there were only a handful of companies. Our first investments are now some of the biggest entities in the sector, and through our incubation work, we have learned first hand how to operate specialist psychedelic clinics, drug discovery, technology and media ventures from startup phase to public listing. The insights we have gained are invaluable as we continue to grow the fund.
What is one thing you would like investors to know about your firm?
The Conscious Fund offers investors additional co-investment opportunities, sidecars and incubated projects alongside opportunities through the fund itself. We are positioned at the heart of the psychedelic medicine space, and we are often asked to come into projects beyond the mandate of the fund and are given access to funding rounds that we offer to our investors to enable them to get additional exposure. We meet our investors monthly and have an active, engaged group that looks at deals, news and the future.
What recent investment opportunity has caught your eye and why?
Wesana is led by ex-professional ice hockey player Daniel Carcillo, who received a career-ending traumatic brain injury (TBI). After becoming an advocate for TBI sufferers and building a huge media presence, he was able to treat himself using psychedelic therapies. His company is now entering clinical trials of cutting edge drugs that use neuroplasticity and neurogenesis to heal physically damaged brain tissue. It is due to IPO later this year, and we have high hopes it will eventually be listed on the NASDAQ.
What are three things you look for when investing in a business?
We look for a genuine drive to transform healthcare and a close connection to psychedelic compounds. While we do rigorous classic venture due diligence on everything from cap tables, to operating models, team strength and pathways to exits, we also look for soft skills and personality fit. With some businesses, we will be involved for up to eight years, and we will only back founders we can bond with, and who have the charm, toughness and creativity to continue to grow in the long term.
What is the best piece of advice you've taken?
My co-founding partner Richard Skaife told me three things when we first met which have stuck with me ever since.
"First, don't try to boil the ocean, venture capital needs laser focus, not a scattergun approach. Secondly, when the well is open, you should drink, being a VC is all about timing, and when the timing is right you must leverage all your advantages. Thirdly, it's about landmass and reach, the more connections you have the better."
Who do you admire professionally?
I admire the godfathers of the space, whose shoulders we stand on. These include luminaries like Dennis McKenna who has done so much to promote the benefits of psychedelics for decades, Rick Doblin who has been so active in developing MDMA therapies and working with governments and regulators, and scientists like Jeff Witkin who has had several hundred papers published. Dennis and Jeff serve on our board and we talk regularly with Rick.
About The Conscious Fund (TCF)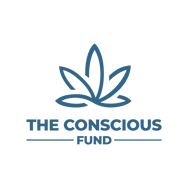 The Conscious Fund is the most active early-stage venture fund in the psychedelic medicine space. It invests into drug discovery, clinics, addiction programs, retreats, AI, telemedicine, media and training. Its global, platform-based approach helps to transform outcomes for patients with mental health, addiction and chronic pain issues.
To view more about this manager and their opportunities available,
sign in to the CoInvestor platform here
---
People Behind the Product is an interview series produced by CoInvestor highlighting the key people behind the wide range of tax-efficient investment funds you can find on our platform. By showcasing the fund managers behind the product, we aim to provide greater insight to the expertise in the market and in doing so, help advisers and investors learn more about the tax-efficient sector.
If you are interested in participating in the series, or would like to find out more, get in touch with us at contact@coinvestor.co.uk