People Behind the Product: Andy Davidson, Nova
By CoInvestor | 24 February, 2021
Andy Davidson - Chief Executive Officer, Nova
Andy Davidson
is a serial tech entrepreneur having co-founded more than 100 tech businesses either directly or through Nova throughout his career. Andy started as a software engineer before his entrepreneurial career where he has spent the past 12 years creating and managing growth-focused EIS & SEIS investment portfolios.

What is the most rewarding aspect of your role?
I love that we are uncovering and enabling lots of entrepreneurial talent. Our model has been great for domain experts, people with a deep understanding of a market or profession that they want to disrupt, but perhaps with little technical or even business experience. Being able to support and educate founders in areas that might have otherwise stopped progress and to see them now flourishing and their businesses thriving is fantastic.
We're cofounding businesses that we believe will provide real value to the world - and that's not just value to the founders or us, but also our employees, our investors, the people who use our products and ultimately the economies of where we set these businesses up. For me, that's really rewarding.
What piece of technology offers the most support in your job?
Being in the business of building technology products we've been able to utilise several technologies and platforms to build our own bespoke investment portal. The portal allows investors to register, complete an application and invest quickly, simply and all digitally. It's a hub for all of the associated documentation and allows us to monitor and track investment progress and our own investment pipeline.
It offers me great support by saving not only myself and the team a lot of time, but also by giving a much better experience for our investors too.
______
"Being able to leverage Nova's 'Venture Building' business model gives us the ability to offer investors a direct route to a large and varied portfolio spread of growth focused technology startups that's required for SEIS & EIS to deliver returns for investors."
______
What makes your firm stand out?
Nova are a venture builder. We specialise in building early stage, knowledge intensive, SEIS & EIS eligible technology businesses. We do this with a unique empathy toward those sitting on both sides of the table, both investors and business founders. As opposed to many investment houses, Nova has an operating model that is proven to improve the performance of early stage ventures. We have an enviable track record of both investing in and also co-founding successful early stage businesses with entrepreneurial founders for over 10 years now.
Being able to leverage Nova's 'Venture Building' business model gives us the ability to offer investors a direct route to the large and varied portfolio spread of growth focused technology startups that's required for SEIS & EIS to really deliver returns. The success rate of our startups is five times higher than the industry average which mitigates a lot of the risks that have been traditionally involved in investing in early stage businesses.
It's our ability to do this without incurring the costs that other providers do in sourcing the deal flow, that has allowed us to develop a unique SEIS & EIS investment product that maximises the benefits for both investors and the businesses it's deployed into.
What is the one thing that you would like investors to know about your firm?
That we have a fantastic SEIS & EIS portfolio that can be utilised to diversify your or your clients investment portfolios. As the UK S/EIS market grows over the coming years we believe winning investment strategies, as individuals look towards beyond their pension and ISA's must utilise SEIS & EIS products such as our own.
What's one thing you'd like to change about the sector?
I think the change I would like to see would be an increase in awareness, understanding and participation from mainstream financial media and commentators on EIS & SEIS as an investment option. At times it can feel as though these types of investments are the UK's best-kept secret, and we'd love the opportunity and platform to further educate the broader investment market about the fantastic diversification, returns and tax advantages that these investments can provide.
There is still a huge shortage of capital for early stage businesses, and I believe that given the right exposure SEIS & EIS providers can change that.
What are three things you look for when investing in a business?
We typically invest at a much earlier stage than other investors, often pre-revenue and even pre-product. This allows us to buy incredibly well and also allows us to mitigate many early stage risks with our considerable experience. Given that, we insist that our founders must display that;
Their startup is focused on solving a real world, validated, problem. We look for strong evidence that founders have uncovered a problem space that affects a lot of people, and that those people feel strongly enough about it that they will pay to have this problem solved.


They are a domain expert; we look for founders who are experienced and well networked within the industry in which they want to start their business. For example someone who has been working in an industry for several years will have a deep understanding of the problem space, they'll have the contacts to help test and develop the product and quickly identify their first customers.


The market they are targeting / the problem they are addressing is a growing one. Success is driven by market demand for your product. Startups with an average team and product, but in a great market will have a much better chance of success than a great team and product in a poor market.
What non-fiction book would you recommend?
'That will never work' by Marc Randolph - It covers Netflix's journey from concept to company as written by their first CEO Marc Randolph. It's a fantastic insight into growing, scaling and raising funds for a high-growth tech business.
What character trait helps you succeed in your role?
I think being entrepreneurial. Being an entrepreneur first, then launching a fund second, has really helped me achieve success in my current role. The skills developed during my own entrepreneurial journey has allowed me to develop confidence in my judgement and decision making as well as providing me with an understanding and empathy toward both founders and investors which has helped me greatly.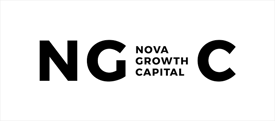 Since 2008, the Nova team has built and invested in over 70 companies and the value of this portfolio has grown at 83% year on year.
Nova employs 100+ startup experts to actively source and grow our portfolio of tech enabled, disruptive SEIS & EIS companies. Allowing investors to take advantage of a growth-focused and truly diversified investment portfolio.
To view more about this manager and their opportunities available,
sign in to the CoInvestor platform here
---
People Behind the Product is an interview series produced by CoInvestor highlighting the key people behind the wide range of tax-efficient investment funds you can find on our platform. By showcasing the fund managers behind the product, we aim to provide greater insight to the expertise in the market and in doing so, help advisers and investors learn more about the tax-efficient sector.
If you are interested in participating in the series, or would like to find out more, get in touch with us at contact@coinvestor.co.uk