People Behind the Product: Dr Paul Mattick, Mercia Asset Management
By CoInvestor | 17 December, 2019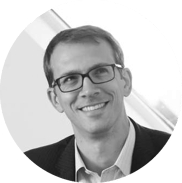 Dr Paul Mattick - Head of Sales and Investor Relations, Mercia Asset Management
Paul leads the sales team and oversees EIS investor relations, ensuring investors are supported through timely communication and effective maintenance of the Investor Centre. He is also a board member of Mercia Fund Management Limited, which oversees the EIS funds.
Paul is an entrepreneur himself, having been the founder and sales director of a small, profitable importation company. He has a PhD and Post-Doctorate from the University of Oxford, and a 1st Class Bachelor of Science from the University of Leeds.
What is the most rewarding aspect of your role?
Discussing portfolio companies with investors, watching them build value over a number of years, but most importantly returning significant cash returns to investors; for me, the most rewarding part is actually doing what we say that we are going to do, rather than the cash return itself.
How do you see your role changing in the next 3-5 years?
Mercia is rapidly expanding, and we aim to have £1b AuM in the next few years, so my role is going to significantly expand. However, I am determined to build the operational processes to enable the smooth scaling of the business. Mercia is set up for growth, operating lean, mostly automated systems such as our Investor Centre, so that we can focus on the more important parts of client/adviser services.
______
"There is no other EIS fund with our group's scale, and we have a track record to match, having seeded unicorns and returned £286m to our investors."
______
What makes your firm stand out?
We have recently been identified as the most active venture capital firm in Europe (PitchBook September 2019), we have an investment focus on the UK regions and a large team of commercially experienced investment directors. There is no other EIS fund with our group's scale, and we have a track record to match, having seeded unicorns and returned £286m to our investors.
What are investors saying about your firm?
Many of our investors are impressed at the speed of deployment, averaging seven months, and at the quality and depth of our reporting delivered via our Investor Centre.
What recent investment opportunity has caught your eye and why?
I really enjoy watching the progress of some of our early-stage medical device investments, as when these go well and are recognised to do so, not only are there substantial financial rewards, there are potentially significant health impacts. For example, we invested into Sense Biodetection which was a proof of concept medical device company in 2016, which could detect flu at the bedside (tests normally go to the lab). Three years on and the concept has been proven to work, there has been a £12.3m follow-on investment at a much higher value, and if all goes well their test should be in hospitals in 2020, enabling more rapid and effective treatment of flu, but subsequently many other diseases.
How have the recent legislative changes affected your firm?
The removal of EIS capital preservation schemes and legislative focus on Knowledge Intensive companies has not affected Mercia investment strategy. Mercia has always invested in the spirit of the EIS rules, as well by the letter of the law, so we have not been negatively impacted by these changes.
What is the best piece of advice you've taken?
When I first started out in the industry, I was interested and trained to be a financial adviser. However, a certain Neil Woodford suggested that I make use of my academic experience and move into fund management, which I have found very interesting. I do wonder if would have been a good financial adviser, but I am glad that I chose to move into EIS and I'm very excited about the future prospects at Mercia.
What character trait helps you succeed in your role?
I am a very driven person, with a background as an Oxford academic and an Olympic athlete, and I am determined to deliver the same high standards of performance for investors in the Mercia EIS Fund. I am bringing significant expertise to bear from the EIS perspective, which fits perfectly with the very successful investment team. Mercia is aiming to grow quickly over the next few years, and this suits my character traits well.
____
People Behind the Product is an interview series produced by CoInvestor that highlights the key people behind the wide range of tax-efficient investment funds you can find on our platform. By showcasing the fund managers behind the product, we aim to provide greater insight to the expertise in the market and in doing so, help advisers and investors learn more about the tax-efficient sector.
If you are interested in participating in the series, or would like to find out more, get in touch with Jessica at jessica.baker@coinvestor.co.uk.
---
About Mercia Asset Management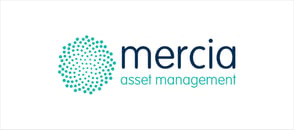 Mercia is an active specialist asset manager with c.£0.8b in AuM, including our EIS fund.
We combine regional presence with operational insight and investment expertise, to create a sustainable competitive advantage, which we leverage to deliver venture capital returns, with the group having delivered c£286m of cash exits, and our EIS fund also benefits from tax advantages.