People behind the product: Rajeev Saxena, Velocity Capital Advisors
By CoInvestor | 10 July, 2019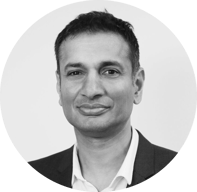 Rajeev Saxena, MD of Velocity Capital Advisors
Rajeev is the Founder and Managing Director of Velocity Capital Advisors.
Rajeev completed an MBA at the Institute for Management Development (IMD) in Lausanne. He has since founded a series of successful entrepreneurial businesses across a range of industries including MPPI, GTE Energy and Soho House Mumbai.
What is the most rewarding aspect of your role?
What I love most about being MD of Velocity is seeing one of the incredible technology-led companies in our portfolio take off, and knowing that we've played a key role in helping these brilliant people realise their vision. The whole Velocity team gets involved with all the companies in our portfolio, from directly investing in them to offering key advice across a range of areas from marketing to management to recruitment. This makes it even more special when they thrive. It's about creating jobs and brilliant UK companies that can grow and scale.
What is the most challenging aspect of your role?
Probably the toughest aspect of what I do is securing the necessary funding for our portfolio so our companies have the money to develop their offers. No matter how hard you work, you can guarantee that the lion's share of investment will come in the last month before the funding round closes. Twice as much money will be invested in the last two weeks than in the rest of the year. This means a lot of stress and long hours, but so far we've improved ever year – and long may it continue.
Not every idea will succeed, despite all your good intentions. Saying goodbye to a business is hard but alas a reality. Hence we have a portfolio approach. We just need 20% of companies / fund allocation to succeed and our investors are making good returns.
______
"We believe in putting investors in control."
______
What makes your firm stand out?
What makes Velocity really stand out is the fact that we get heavily involved in each of the businesses in our portfolio. Most firms are much more hands off and detached. We're also different through our transparency. We believe investors should have as much information as possible at their fingertips so they can make the best possible investment decision. Many funds hold their cards close to their chest. After all, we're proud of our portfolio so why wouldn't be want to shout about them? All funds say they are active, but we really get involved from recruitment, office sharing, marketing, milestone creation, and much more... we are happy to discuss any investee company in detail.
What is one thing that you would like advisers/investors to know about your firm?
It's vital that investors have confidence in the companies in which they are investing. The new EIS landscape has risk and we have to be open about this, hence that is why the tax relief is available. They therefore need to trust a portfolio to select the best possible companies for them to invest in and understand how the risks are mitigated to hopefully allow a greater chance of success. That's why it's important for investors to know that every member of the Velocity team has launched and grown businesses successfully themselves, which means we know what to look for and know a company with true potential when we see one.
What's one thing you'd like to change about the sector?
I'd like the sector to be more transparent, from giving key information about all the individual companies in a portfolio to keeping investors up to date on how they are performing. With this in mind, Velocity has recently launched an online portal for our investors so they can check on their investments any time, any place, anywhere. We believe other funds should do the same and put investors in control.
What three things do you look for when investing in a business?
First, we closely scrutinise the concept to make sure it's sound. It may be a groundbreaking idea, but is it something people need right now? Is there a market out there? Do the management team clearly understand their market? Second, we examine the leadership team. What experience to they have in terms of launching and running businesses? What skills do they bring to the table. Third, we ask just how innovative is the concept – will it revolutionise a sector?
What is the best piece of advice you've taken?
Do not be paranoid about people copying your ideas or concepts. I have seen many people become precious about sharing ideas and they get caught up in NDAs, etc. While there are certain times when it might be necessary to be cautious, generally if your idea is so easy to implement or execute by other parties rather than yourself, it probably is not the the 'one'.
What character trait helps you succeed in your role?
Having a purpose and vision. Myself and my ops team live and breathe Velocity. We can do this because we love what we do.
---
About Velocity Capital Advisors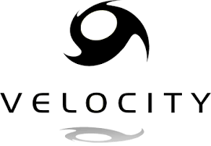 Velocity is a multi-sector, multi-fund business focusing on innovative commercial ideas with fund vehicles crossing the financial spectrum; from SEIS to EIS to Venture Capital/Angel funding.
In addition to capital, Velocity has a number of support services available to Investee Companies. These include board representation, mentoring and assistance with forming strategic, commercial and academic partnerships.