People Behind the Product: Sunil Shah, o2h Ventures
By CoInvestor | 23 January, 2020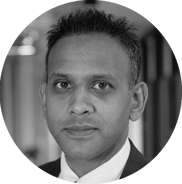 Sunil Shah - CEO and Co-founder, o2h Ventures
Sunil is a serial entrepreneur having begun his career in the Life Sciences team at PA Consulting group followed by co-founding two companies in the information technology and life sciences sector. Sunil was awarded Angel of the Year 2019 by UKBAA for his active participation in backing high growth potential startups and early-stage businesses in the UK as well as the OBN Special Recognition Award for his signification contribution in the Life Sciences Industry. He is a Board Director of Cambridge Angels, on the board of the Biotech Industry Association (BIA) and is also a member of the Advisory Panel of Cancer Research UK (CRUK) which is the UK's largest cancer research charity.
What is the most rewarding aspect of your role?
We have built an ecosystem to support early stage investments and we enjoy leveraging that ecosystem to add value to all our investments. This could be plug-in capability from our research centre in Ahmedabad, India; incubation in our SciTech Park in Cambridge, UK; cross fertilisation with other investors or our hot network in pharma.
What is the most challenging aspect of your role?
We like to invest early; and even though we call this early, there could have been 15-20 years of research in an academic institution on this scientific area, so it is not really early, however with this comes great academics. As we think that we can maximise the funds returns by being the first investor in these spin-outs there is often a lot of heavy lifting for us to do to industrialise the academic science and turn these from a project into an investable business. It is challenging but potentially very rewarding. This is where being an entrepreneur first and then fund manager can really makes us stand-out.
______
"Don't chase or stress about the exit; build great companies with a good culture team and business model, then you will create a company with more value, and the exit will find you!"
______
What are the three areas of focus for your firm this year?
Finding great companies to invest into (at the right price!). We have a very strong short list of companies to invest in before the end of the tax year.
We love investing early into a company if we find the right scientific platform and then using the o2h ecosystem to support the company where we can. The Johnson & Johnson pharmaceutical division announced a collaboration with o2h portfolio company Exonate on January 12th 2020; a company that I have been Chairman of since it span-out of Nottingham University in 2015. Although the deal terms are confidential, it is the largest deal I have been involved in!
We will seek to become one of the first HMRC approved Knowledge Intensive fund; this will provide our investors with greater predictability over tax planning.
What is the one thing you want advisers/investors to know about your firm?
Although we only invest into the UK, that does not mean our companies will only sell into the NHS; our companies are working on ground-breaking IP that will be filed for other markets too, such as the USA, EU and Japan. The science we have in the UK is as good as the innovation we see in the USA but the valuations are much lower (though we target the same markets!).
What recent investment opportunity has caught your eye and why?
We have recently invested into a digital therapeutic to support the rehabilitation of stroke patients. This is one of our first investments in the digital therapeutic space and is probably the best one we have seen. We know first hand of the lack of support for the rehabilitation of stroke patients through a family member and thus we recognised the need. With a driven CEO the company has developed an AI driven mouse to support the rehabilitation of stroke patients, some clinical data and sales into the NHS and at a reasonable price, this caught our eye and thus we are investing. We feel privileged that we can invest in companies for a commercial return and at the same time create products/drugs that help/benefit society.
What are the three things you look for when investing in a business?
An investable CEO or Founder/Academic
Quality of the science
Exit potential to big pharma
What is the best piece of advice you've taken?
Don't chase or stress about the exit; build great companies with a good culture team and business model, then you will create a company with more value, and the exit will find you!
What are the 3 things you'd tell someone starting out in the industry?
Be nice to people (people want to do business with people that they like).
Enjoy the highs and celebrate your wins.
Have a plan B and if that does not work a plan C, ultimately great entrepreneurs find a way.
____
People Behind the Product is an interview series produced by CoInvestor highlighting the key people behind the wide range of tax-efficient investment funds you can find on our platform. By showcasing the fund managers behind the product, we aim to provide greater insight to the expertise in the market and in doing so, help advisers and investors learn more about the tax-efficient sector.
If you are interested in participating in the series, or would like to find out more, get in touch with Jessica at jessica.baker@coinvestor.co.uk.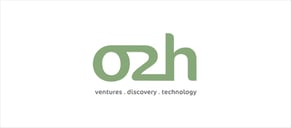 o2h Ventures is a leading investment firm which specialises in backing biotech companies, offering private investors the opportunity to back promising medical innovations via the Enterprise Investment Scheme (EIS) and the Seed Investment Scheme (SEIS). It is the only firm, believes the management, that specialises in biotech therapeutics, as a deep technical expertise is required to analyse such businesses.
Managing Partners are brothers Sunil (CEO) and Prashant Shah. Both have been working in the biotech/pharma space most of their careers and have invested personally in around 20 biotech companies, mainly in the Cambridge area.