People behind the product: Paul Munn, Par Equity
By CoInvestor | 29 August, 2019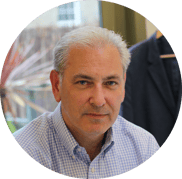 Paul Munn - Partner, Par Equity
Paul
is a Co-founder of Par Equity, a boutique investment firm based in Edinburgh. A Chartered Management Accountant, Paul has extensive experience of corporate management, turnarounds, business development and active share-owner engagement. Within Par Equity, Paul is focused on portfolio management with the emphasis on value enhancement and realisation. In addition to this, he leads the firm's property investment activities and has a Bachelor of Laws degree from the University of Glasgow.
What is the most rewarding aspect of your role?
The most rewarding aspect of my role is to see talented entrepreneurs realising their ambitions and creating successful businesses. Par Equity's model is to provide resources beyond just the money, that can have a real impact on the pace of development as well as increasing the ultimate value of the company. Some of our portfolio companies are real game changers in their chosen sectors and to be able to contribute to their success is a privilege.
What's the most challenging aspect of your role?
I find balancing the needs of managing and growing our own business, Par Equity, with the requirement to support and mentor our portfolio companies and find new opportunities, is the greatest challenge. It's a great role if you like variety and are able to juggle seven things at once!
______
"...the single most useful trait is
to keep calm and carry on."
______
What makes your firm stand out?
Par Equity is an established player in the EIS market with a unique combination of business angel and EIS fund capabilities. The Par network offer an extensive and expert resource to provide a deep and relevant deal flow for investment, insight to the due diligence we undertake on potential investee companies, and then the skills and enthusiasm to drive them to a successful exit. This proven model has produced class leading investor returns and with more exits on the horizon!
What are three areas of focus for your firm this year?
The priorities are fairly consistent year to year:
1. We want to increase the amount of capital available to exploit all the opportunities available to Par
2. Continue to focus on driving value in the portfolio and convert that into exits
3. Grow our team to help all this happen.
What are three things you look for when investing in a business?
Par Equity looks for innovative technology that is capable of disrupting a market or business model. Those are two things we look for but the third, and hardest to assess, is the quality of the founding team. Without the right people the technology will not succeed, and investors will be left trying to build the business they thought they had originally bought into.
How have the recent legislative changes affected your firm?
The biggest legislative change has been the renewed focus on real risk‐based investing and the removal of asset preservation type EIS funds. Par welcomed those changes; we have always been focussed on making quality investments in exciting growth companies, albeit that they involve risk. EIS does help mitigate the risk but Par seeks real returns on a pre‐tax basis.
What character trait helps you succeed in your role?
Persistence – very little in the early stage investment world happens overnight. There are always setbacks, disappointments and occasionally some wins but the single most useful trait is to keep calm and carry on!
What non‐fiction book would you recommend?
For a great read and a cautionary tale 'Bad Blood: Secrets and Lies in a Silicon Valley Startup'. So many lessons about not believing the hype, question everything – a handbook for every day at the office!
---
About Par Equity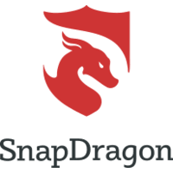 The leading EIS manager in Scotland investing in innovation across the UK. Now over 10 years old, Par Equity have market leading returns, and increasingly are winning awards in recognition of this.

The core team of 14 is supported by the Par Syndicate of over 200 angel investors, who actively contribute to deal flow, due diligence, a wide network of contacts, mentoring the companies we invest in, and helping with our exits. It makes a formidable team.