People Behind the Product: Michael Hoyos, The Conscious Fund
By CoInvestor | 13 May, 2021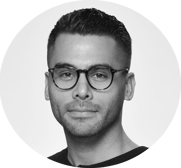 Michael Hoyos - Co-Founder and Partner, The Conscious Fund (TCF)
Co-Founding Partner at TCF, Michael previously founded Kensho Ventures, an advisory firm supporting ultra-high net worth SFOs, and before that helped build McCombie Groups' PE practice. He began his career at JPMorgan serving on banking teams managing over $12 billion. MBA - Chicago Booth; BS (cum laude) - The Wharton School, UPenn.

What is the most rewarding aspect of your role?
The most rewarding aspect of my role would have to be with respect to helping our portfolio and incubated projects meet their goals and objectives. Once we decide to finance a specific project it's critical that we understand exactly what the next steps are such that we hit the ground running. Any gaps in the leadership team need to be filled while ensuring the short term goals are in line with the long term objectives.
What is the most challenging aspect of your role?
The most challenging part of my role would have to be determining which projects are eligible for financing. Once our basic due diligence process has been completed, at the VC stage, it really boils down to how well we can get to know and understand the founders. Since there is not much operating or financial history at this stage it's important, but often challenging, to get a read on specific individuals to assess whether or not they truly understand exactly the marketplace they're looking to disrupt and how. In some ways, many aspects of the job end up becoming more of an art than a science.
______
"....the stigma around psychedelics is being quickly eroded and perhaps even more encouraging is the fact that these therapies are receiving support from across the political spectrum."
______
What makes your firm stand out?
We are a diverse global team with a broad set of experiences whether domain or entrepreneurial which helps set us apart. We are also very lean and this lack of bloat helps us make tough decisions, accurately and move at a strong steady pace.
What are three areas of focus for your firm this year?
Our three areas of focus this year are fundraising, capital allocation and infrastructure.
We are on pace to close off our flagship fund which will allow us to focus more on the capital allocation aspect of our business which centres around funding projects we believe in within disruptive sectors of the industry. At the same time, we intend to continue looking for ways to add value beyond the fund and build some of the initial infrastructure for this growing nascent sector which will be important in the years to come.
What are three things you look for when investing in a business?
1. Focus on investing across a balanced index of companies with a core focus on psychedelic medicine-based drug development and treatment centres, and a secondary focus on technology, consumer packaged goods, and other ancillary and adjacent subsectors.

2. We prefer to work with balanced teams with strong track records of success, consisting of technical founders with deep subject matter expertise in their respective fields and non-technical founders with robust finance, operations, and management experience in similar ventures.
3. Third, and most importantly while we strive to work with visionary leaders with a plan for the future and the roadmap to get there; that alone is not enough. We must also be convinced that these leaders are at their core, fundamentally good people. We want to see that these leaders have given a great deal of thought to how they want their companies to evolve and what they want the business to achieve both operationally and financially, clearly laying out relevant and actionable goals, milestones, and timelines; but at the same time that they've given thought to how their business impacts.
How have recent legislative changes affected your firm?
While the ultimate success of the psychedelic medicine industry is agnostic to fundamental shifts in regulatory frameworks, we are really excited by the recent legislative changes that are taking place around the world with respect to psychedelic medicine. These changes are showcasing that the stigma around psychedelics is being quickly eroded and perhaps even more encouraging is the fact that these therapies are receiving support from across the political spectrum. This really drives home the point that what we are witnessing is not just some passing fad, it's a true game-changing movement with the power to potentially help billions of people.
How would your colleagues describe you in three words?
Driven, empathetic, honest.
What non-fiction book would you recommend?
Stealing Fire: How Silicon Valley, the Navy SEALs, and Maverick Scientists Are Revolutionizing the Way We Live and Work by Steven Kotler and Jamie Wheal.
It's a really interesting book about how non-ordinary states of consciousness serve as a common theme and fundamental catalyst for some of the highest performing humans on the planet. The authors even reference psychedelics as one of the tools for achieving this peak performance state and include anecdotal references ranging from the Ancient Greeks to modern-day Navy SEALs. Really cool stuff.
About The Conscious Fund (TCF)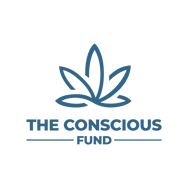 The Conscious Fund is the most active early-stage venture fund in the psychedelic medicine space. It invests in drug discovery, clinics, addiction programs, retreats, AI, telemedicine, media and training. Its global, platform-based approach helps to transform outcomes for patients with mental health, addiction and chronic pain issues.
To view more about this manager and their opportunities available, click below.
---
People Behind the Product is an interview series produced by CoInvestor highlighting the key people behind the wide range of tax-efficient investment funds you can find on our platform. By showcasing the fund managers behind the product, we aim to provide greater insight into the expertise in the market and in doing so, help advisers and investors learn more about the tax-efficient sector.
If you are interested in participating in the series or would like to find out more, get in touch with us at contact@coinvestor.co.uk